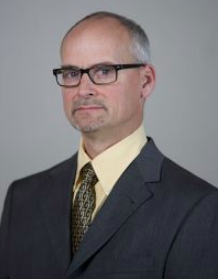 Specialty:
Pain Management
Address:
Parkway Neuroscience & Spine Institute
17 Western Maryland Parkway, Suite 100
Hagerstown, MD 21740
Dr. Larkin graduated from medical school with Honors from the State University of New York, Upstate Medical Center in Syracuse. After that he had his internship, residency and Fellowship training in Anesthesiology and Pain Management at Walter Reed Army Medical Center. After finishing his residency he stayed on as staff at Walter Reed for another 7 years. During this period he served at various times as the Chief of the Pain Management Clinic as well as the Chief of the Anesthesia Department. During this tenure at Walter Reed the pain service grew from an afterthought to a nationally known and respected institution in the field of pain management. It has been featured in national magazines and profiled on television as well. He left the Army as a Lieutenant Colonel to pursue a career in private practice.
Dr. Larkin has been practicing interventional pain management for over 10 years. He has taught countless residents and fellows on how and why to apply these treatments. Dr. Larkin is also active in research in the field of pain management, having authored and co-authored more than 25 research papers and book chapters. He has lectured and instructed others on techniques in pain management both nationally and internationally.
Dr. Larkin is board certified in anesthesiology and pain management. He is an active member of the International Spinal Injection Society, American Society of Interventional Pain Physicians, and a member of the Maryland Board of Physician Review Panel. He holds a position as an Assistant Professor of Anesthesiology at the Uniformed Services University of the Health Sciences.
---